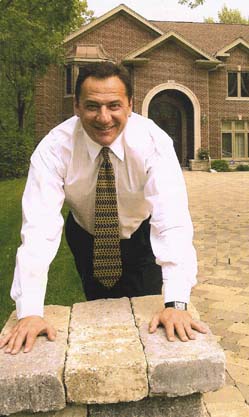 Val Napadov is living proof that the American dream is alive and well – very well, indeed.
Consider that less than 15 years ago, he, his wife Irene and their son Gary had just arrived in the United States as refugees from the Ukraine. Val had a master's degree in mathematics and Irene had a degree in accounting. Neither Val nor his wife Irene were fluent in English. Neither had a job.
As sponsors, they had Irene's family in Chicago. They also had an unquenchable thirst to achieve a better life than that allowed them by the Communist government of the former Soviet Union.
Today, Val is one of the premier real estate agents in Villager Realty. In his former role at RE/MAX, his total sales since late 1997 of more than $125 million ranked him as the office's largest producer four of the last five years – good for membership in the RE/MAX Platinum Club and the firm's Hall of Fame. He's also a tri-lingual (Ukrainian, Russian and English) real estate expert with an impressive referral network, is involved in the development of unique residential properties and is relied upon by investors in the area – and abroad- to identify outstanding real estate opportunities for their participation.
On the personal side, he and his wife own a comfortable home in Northbrook. Both take great pride in their older son's accomplishments (Gary graduated from Loyola University in Chicago in 2001 and works as a litigation consultant in the city) and in their younger son's soccer prowess – nine-year-old Allen is a fourth grader who excels (by his father's proud admission) at soccer.